Industrial Electrical Installations
Electrical installations for industrial sectors
At
MG Electricidad
we offer various
types of services related to electricity
. We can manufacture any electrical installation and do maintenance of electrical panels with UL Certification and reconditioning of electrical panels with CE marking. We are specialists in industrial electrical installations since 1979.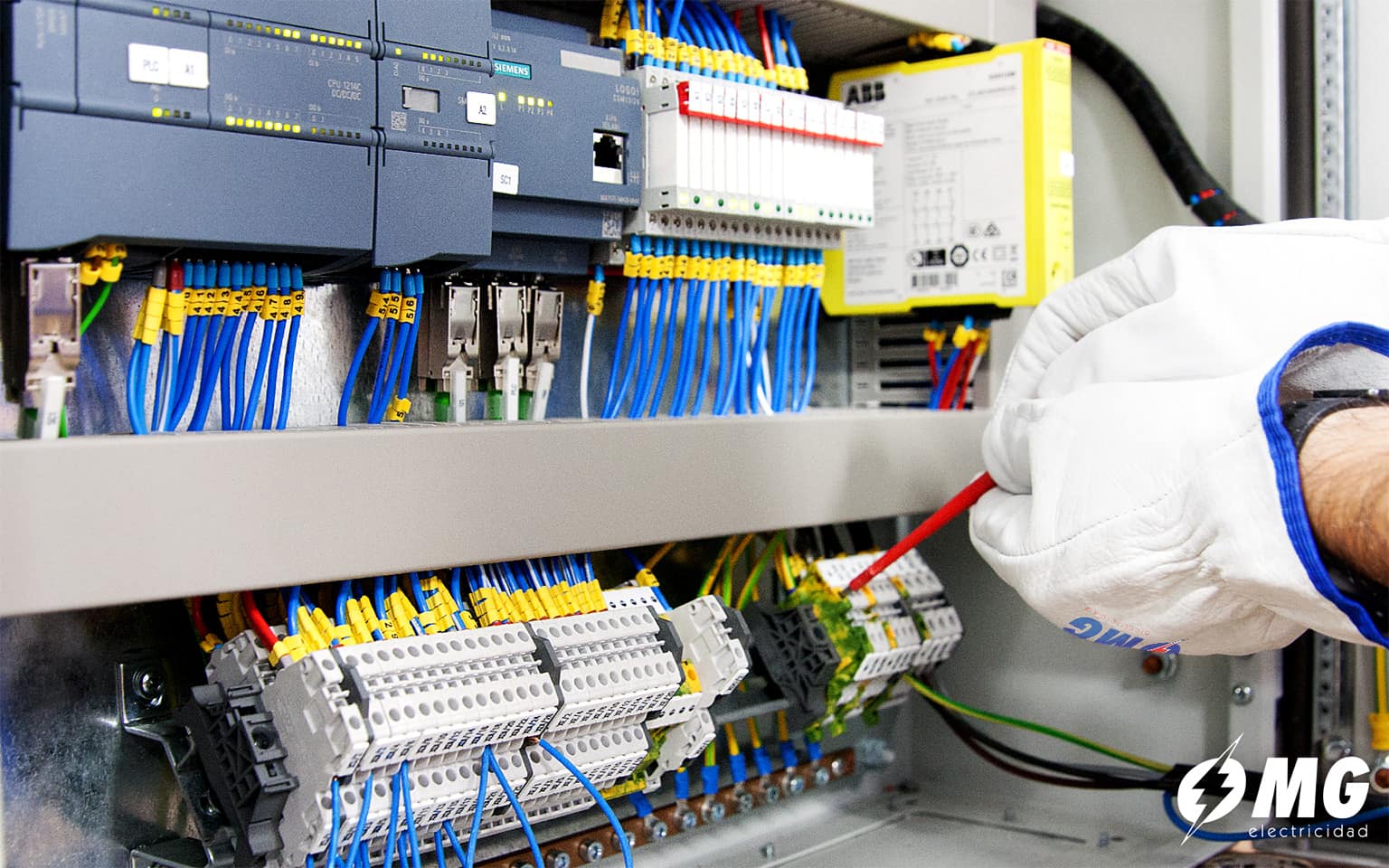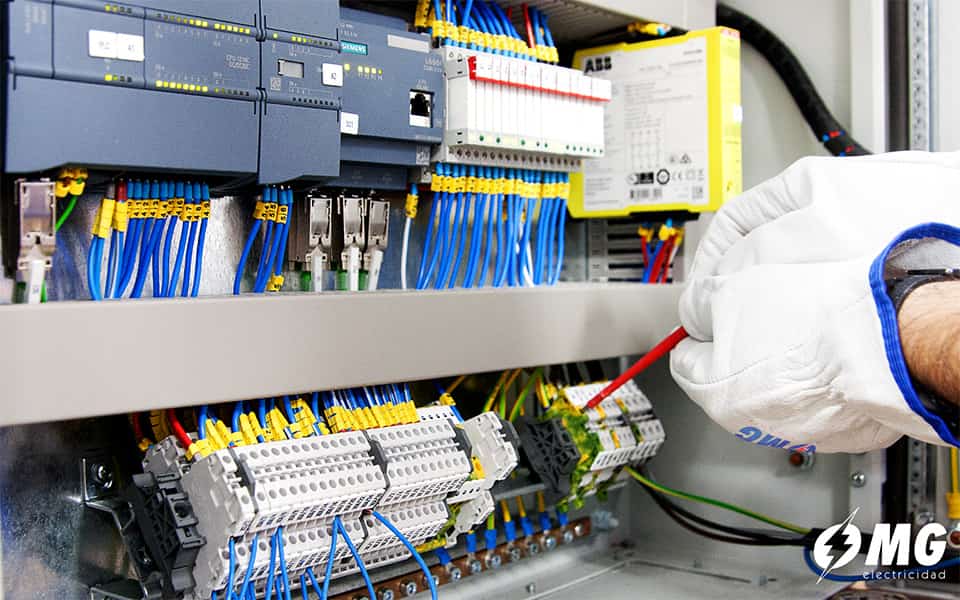 We advise you on how to automate the installation of your factory and optimize its resources. We carry out maintenance of electrical installations, automation of industrial processes, production lines, assembly of electrical panels with their corresponding diagrams, programming, etc.
Technology of an electrical installation
Today, where all devices are connected to the electrical network, companies that provide a wide range of services related to the operation of facilities are of great importance. Thus, as automation specialists, we have practical knowledge that allows us to accurately diagnose the problem and its efficient disposal.
Technology in the field of electricity supply continues to advance unswervingly. Consequently, MG Electricidad's engineers and technicians have to improve their qualifications and constantly update their knowledge to provide programming services for automation equipment at the highest level (PLC's, SCADA and touch screens).
Each of our technicians specializes in the repair and assembly of automated system installations, but they also have experience in retrofitting older panel systems.
Thanks to this, we can offer a customized electrical installation, with an automated system adapted to your needs.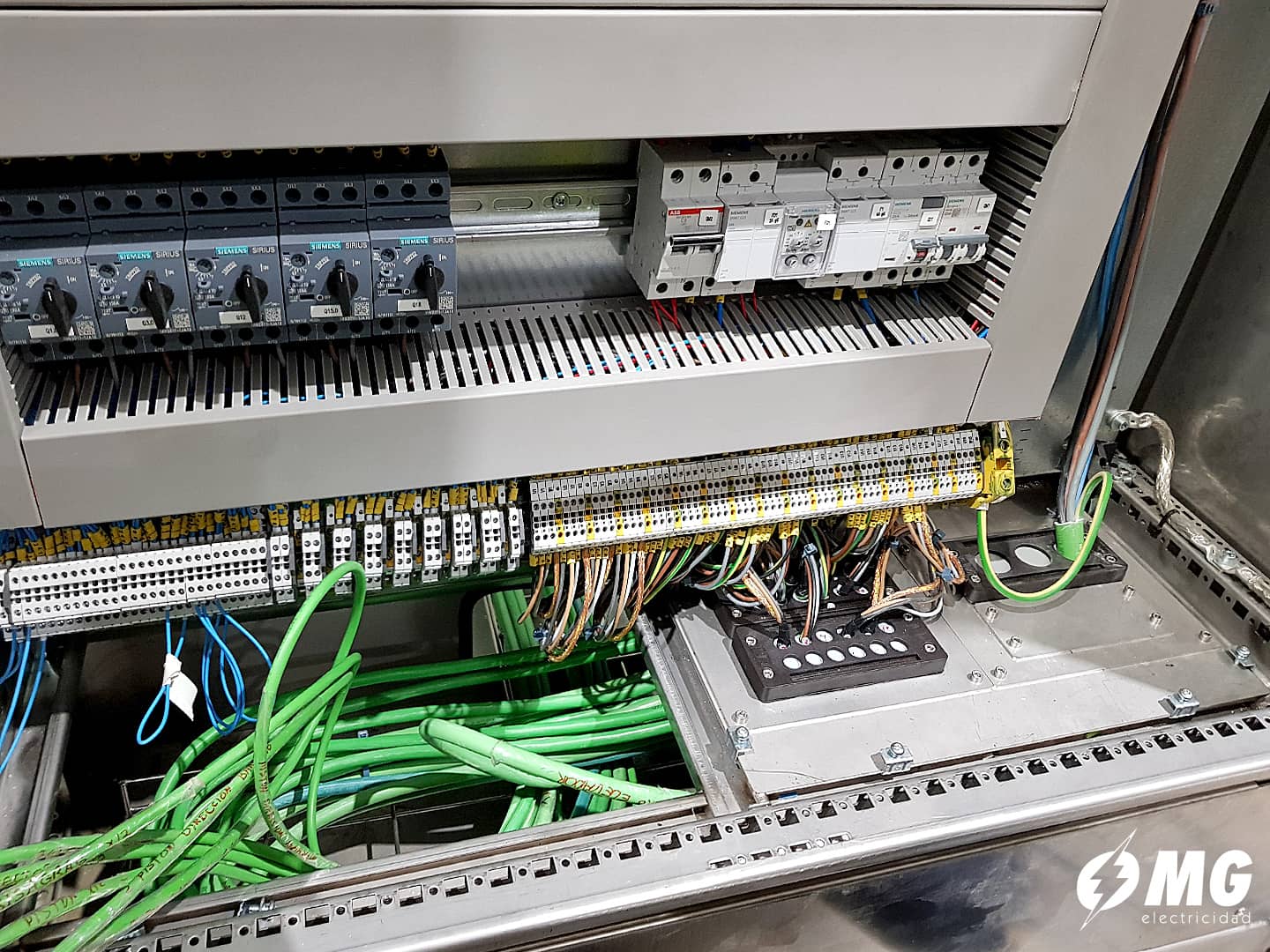 Industrial electrical installations service
In industrial and production plants, it is important to properly design a facility that can cope with adaptable production.
First of all, industrial electrical installations must ensure a stable electrical supply so as not to disturb the operation of the plant. That is why our offer includes a wide range of services, such as:
Design a new electrical installation.
Assembly of electrical installations.
Build a structural network.
Modernization of an obsolete electrical system.
Diagnose faults in low voltage lines.
Repair of industrial facilities.
Wiring assembly.
Tell us...
Can we help you with your electrical installation?
Maintenance in industrial electrical installations
Industrial electrical installations require regular maintenance and modernization to reduce the risk of inhomogeneity in the final product. In the same way, our technicians will make all the necessary changes in the production line, selecting and / or configuring the most appropriate elements, always in the interest of efficiency.
As an automation company, at MG Elecricidad we will advise you on the optimization of energy consumption in plants, thanks to which it will be possible to expand industrial electrical installations to increase or reduce their production.
Regular maintenance and modernization of the electrical installation is a guarantee of safety for employees and creates the right conditions for the operation of industrial machines, avoiding accidents and breakages.
MG Electricidad is a company specialized in providing comprehensive services for individual and institutional clients. In fact, we not only carry out industrial automation processes, but we also design home automation systems in private homes and others.
Our technical team has the power to assemble electrical panels with UL Certificate. This certification guarantees that our electrical cabinet has been examined and verified in accordance with current regulations and, in turn, has been approved for distribution.
Other electrical companies specialize in a specific service area, while we operate in many areas thanks to a team of experienced professionals. Our business activity is focused on:
Manufacturing and replacement of industrial facilities.
Integration and / or automation in control systems and acquisition of industrial data (SCADA) and in technical building management systems (BMS).
Service of electrical installation.
Lighting installation.
Design and assembly of home automation installations.
Repair of breakdowns in production lines.
Installations with UL certification.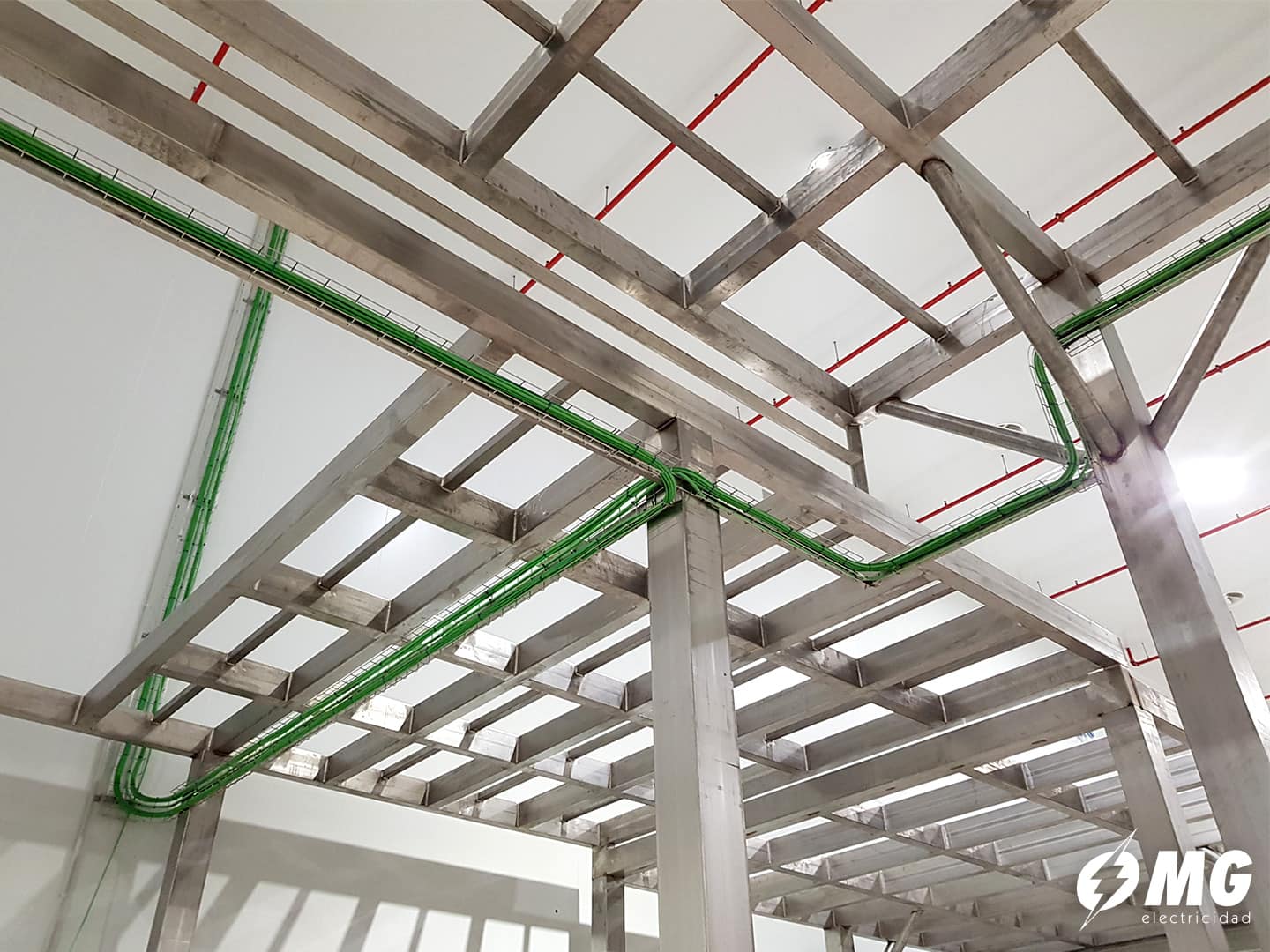 Efficiency in the industry
The search for efficiency in production is the basis of the operation of many companies. Cuts on a production line, as well as a faulty installation, can lead to costly downtime.
The best thing is to have the help of automation specialists for the manufacture of custom electrical panels. Our employees have many years of experience in creating industrial installations for small and large companies.
In conclusion, from MG Electricity we can design your project and then make an electrical installation which, in addition to being safe for your employees, will also be efficient for your company.