Domotic systems in home, hotels and companies
Domotic in home and other automatic applications
We create smart domotic systems
At MG Electricidad we are specialized in automation processes, domotic systems, and as such, we offer smart automation services in homes and for companies, to carry out values at home and work. We design your smart home to make life easier.
The term 'domotics' is familiar to most Internet users, and the general trend is that the use of smart applications will have a greater impact on the future way of life.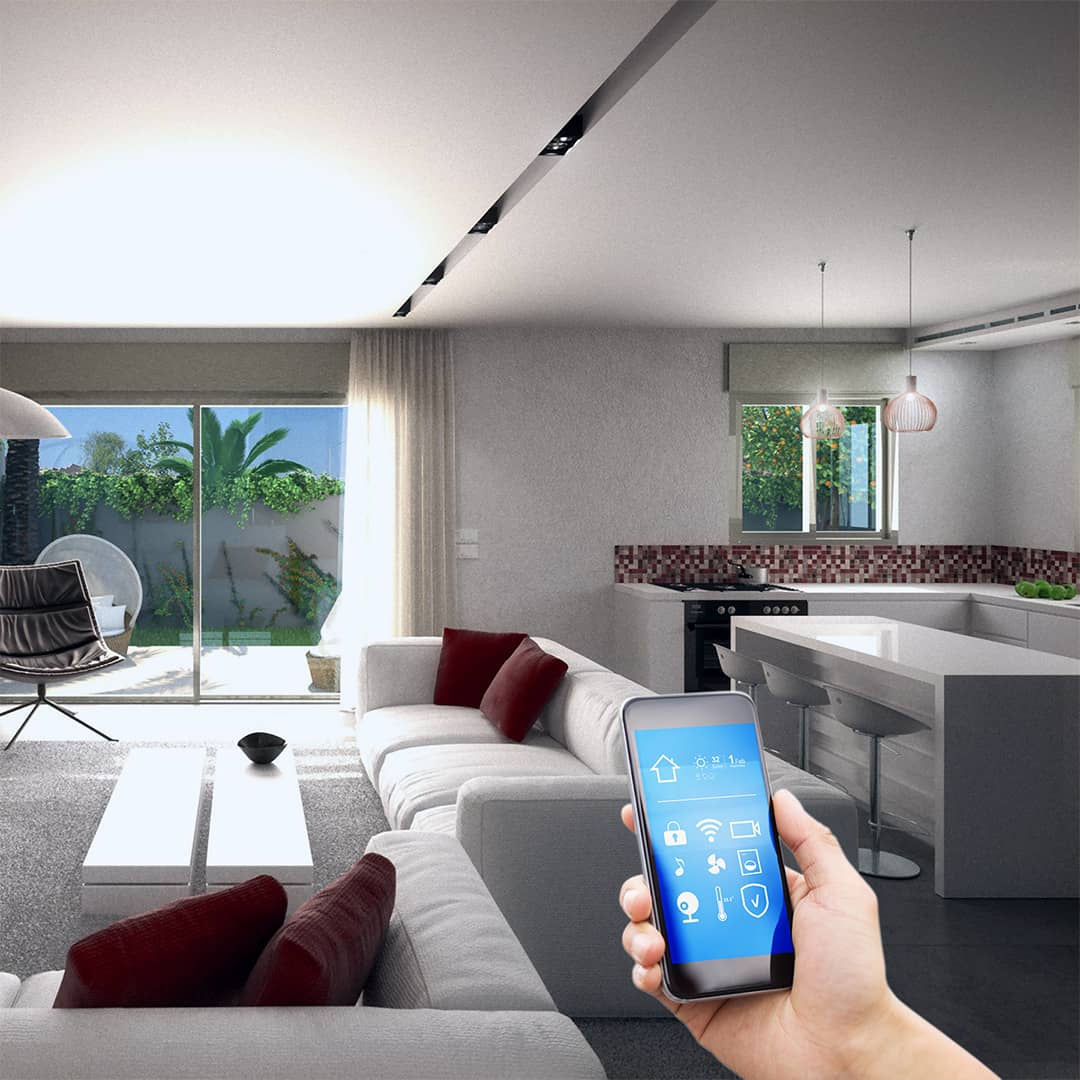 Our domotic systems service focus on areas of energy, lighting and security, and are especially attractive, turning everyday life into a luxury of automation. Since we spend much of our time at home or at the company, it is logical that we strive for a more comfortable life and want to save money and, above all, time.
Domotic System
Domotics as a way of life is a revolution. A home automation system consists of a series of devices in a given space that function independently, thus freeing the owners from the routine activities related to their operation.
Lighting, gates, roller blinds, blinds, ventilation, air conditioning … they can be made to work separately, together or in a certain sequence, automatically. Its operation can be carried out in one, several or all rooms, of the house, residence or hotel where the home automation installation is executed.
Depending on your activity in your company, or outside the home, or also depending on the weather conditions, the easy home automation of a smart home is programmable to automatically turn on or off your different devices. For example, at MG Electricidad we teach you how to configure your home automation installation through an app on your own mobile, so that when you leave, the home automation with smart wifi activates the garden irrigation system, lowers the temperature , turn off selected outlets, general lighting, pool lights, or closing blinds.
And all this thanks to the integration of various devices and automated functionalities in a single system.

Domotic in home
How do we create an smart house?
The most important aspect of the design is the arrangement of the individual elements of the smart home installation.
For home automation to work, a special electrical installation is necessary: cables and additional devices, so that these elements of the technical infrastructure are invisible. Hidden under the walls and through masking frames, we create an aesthetic and fully functional environment at the same time.
Control and domotic systems for smart house
Any smart home project also includes a control system for all available modules.
We create solutions that allow the user to control individual or only selected elements of a smart home.
The control interface replaces the old switches, controllers, dimmers and applications used to manage home devices.
Tell us...
How is your project?
Get in touch with us, tell us what you need, and after analyzing the structure of your space, be it a house, office or residential complex, we can give you the price of the most appropriate home automation installation.
Home automation and automation in different environments
The automation in companies, residences or hotels significantly facilitates the daily operation and way of life of people. An intelligent home automation space is one where the operation of its individual elements can be freely programmed. An example of home automation is roller blinds, which go up or down at certain times, with a programmed schedule.
At MG Electricidad we create home automation applications such as motion sensors, which automatically turn on the light in dark corridors, home automation for blinds and blinds, pre-programmed lighting, etc. An intelligent installation allows you to control the heating or air conditioning, and to configure its configuration by seasons.
Home automation in homes or companies also includes the security sector: all kinds of plugs, which can be controlled remotely, sensors that report danger or light switches that detect movement, door locking, etc. An infinite world of unimaginable automatic actions in the same space , at the service of the people who inhabit it.
Home Automation System - Smart Home
There are no obstacles to using a single control tool or multiple tools. Some customers prefer control via an app on their mobile phone and others choose touchscreen wall panels, or a combination of both.
Thanks to the integration of various devices with the smart home automation system, household members can control individual, selected or many elements at the same time using a single control tool.
Domotic Solutions:
The home automation cost
In MG Electricidad we offer several solutions to create a smart home. Our systems ensure the simultaneous and automatic operation of several or even all devices and diagrams at the same time.
If you want to know the budget for a home automation installation, send us a contact form, detailing useful meters of the interior, rooms and your own requirements. We will respond as soon as possible, to make an appointment and see the on-site spaces and their possibilities or complications.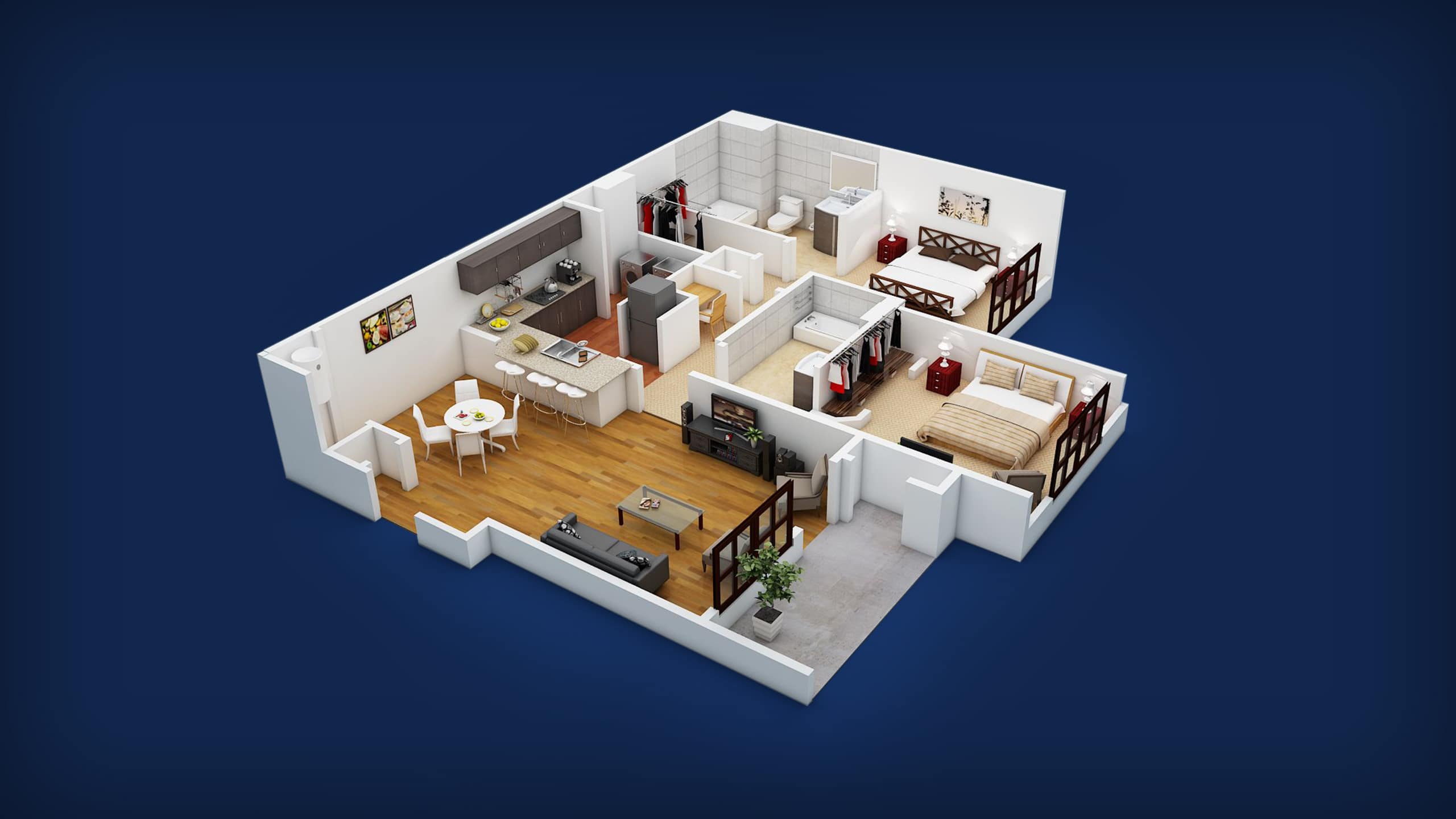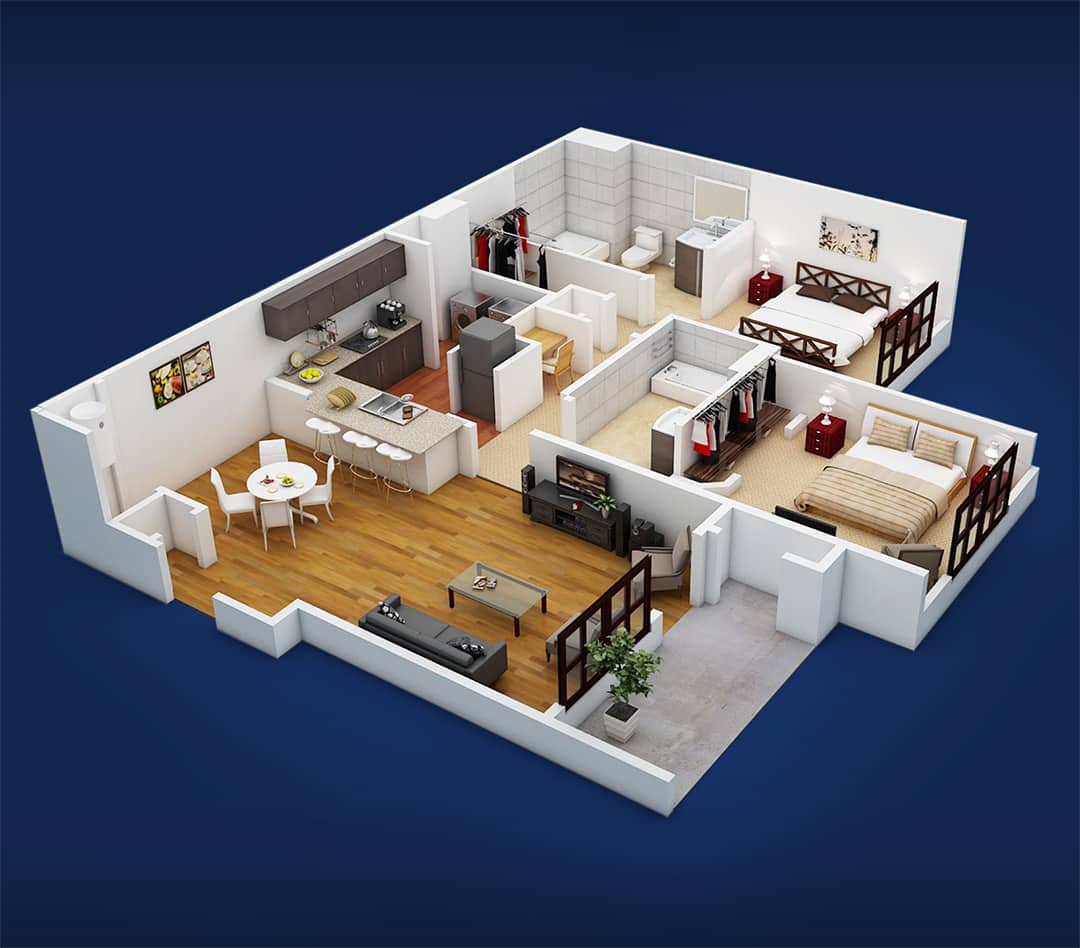 Domotics Home Specialists
We work with the best specialists in the field of programming, design, electricity and automation. Thanks to this, we are able to offer our clients the most suitable and carefully planned facilities. We not only guarantee high-quality products and mechanisms, but also comprehensive service and maintenance. At MG Electricidad we act with a clear roadmap, never hastily.
An intelligent home automation design is created with specific focus and objectives, with the dedication of time, work and energy of many people. Each project represents us and that is why it is important for us to take care of even the smallest element. This philosophy distinguishes us and constitutes our brand.
At MG Electricidad we respond to the needs of the owners. We believe that our ideas will find recognition in wide circles and will be widely used in modern homes and spaces. Home automation is the future and we seek the distinction of a leading home automation company, setting trends in the construction of smart spaces and homes.